Meet Our People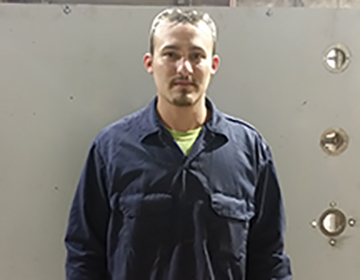 Gustavo Sanchez
Current Position: Pipefitter Helper
Started with M&D in: 2013
Started as: Pipefitter Helper
Gustavo Sanchez started working with his Dad in the family's painting business right after high school. When work got slow, he started looking and ended up with Taylor Construction in Courtland as a Pipefitter Helper. He liked the work, and when Taylor Construction closed down, he made the move to M&D Mechanical Contractors.
Gustavo is in his second year of Pipefitting school. M&D offers classes for all trades, and Gustavo has chosen to follow through on getting his Pipefitting certification. He goes to a three-hour class on Monday nights for four years to earn his certification.
Gustavo enjoys working at M&D, especially because he gets along with everyone and really likes both his co-workers and supervisors.
His advice: "Just work hard."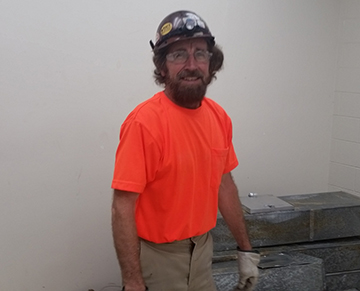 Michael Thomas
Current Position: Sheet Metal Mechanic
Started with M&D in: 2007
Started as: Sheet Metal Mechanic
Originally from just outside of Madison, Wisconsin, Michael Thomas came to Alabama in 2001. His wife had family near Rogersville, and the two decided to move closer to them. He started working with ASM Sanders in Decatur, and came to M&D in November of 2007.
Michael makes the long commute from the Florence area daily. He and his wife are active members of the Springfield Cumberland Presbyterian Church, and Michael also volunteers at the animal shelter in Florence with his wife, step-daughter, and granddaughter when he's not working.
Currently, Michael is heavily involved in a project on the Redstone Arsenal. He enjoys time spent on the Arsenal, and enjoys working for M&D Mechanical Contractors. One of his favorite things about his job is the supervisors he has had. He enjoys working with them, and that they openly appreciate his work ethic.
His advice: "If there is nothing to do in the field, grab a broom, It will get you noticed – people see that. There is always something to do on a job site."
---
Past Employee Profiles