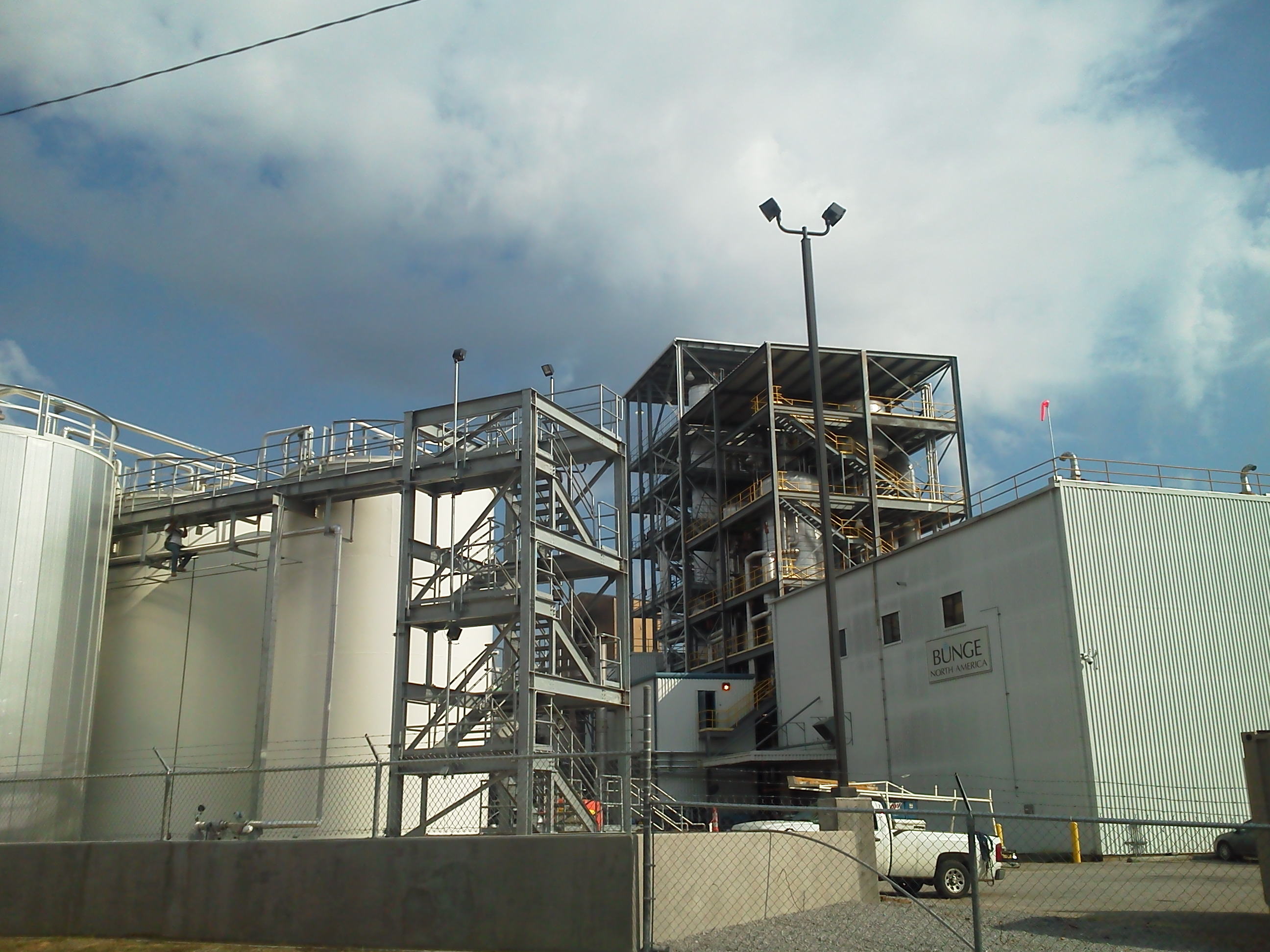 The Bunge project, once complete, will allow the owner to increase the production of their vegetable oil products. Currently, Bunge processes and ships over 1 billion pounds of vegetable oil a year. M&D's portion of the project consists of three (3) different packages; Package A, Package D, and the Packaging Plant. Each project plays a significant role in allowing Bunge to meet current customers' demands.
Package A provided Bunge with the necessary support for the larger packages to be completed at a later date. The project consisted of providing Bunge with a new Day Tank area. The new area would replace the existing Day Tank area, which sat in the middle of the new construction area. The project contained demolition, process piping, structural steel supports, structural steel platforms, concrete, asphalt, electrical, controls, and setting the owner supplied equipment and tanks.
Package D provided all the necessary systems to allow the new Deodorizer system to function. This deodorizer is the heart of the entire oil making process. The project contained a new design build ammonia system, process piping, structural steel supports, electrical, and setting the owner supplied equipment.
The Packaging Building is a project that allows Bunge to Package their own vegetable oil. Currently, the oil is being shipped to the Chattanooga plant for processing. The oil is either shipped by truck or by train to the Chattanooga plant. M&D's portion of the work included being a part of the design build team that brought the project from conception to reality. Our responsibilities included the design and installation of all HVAC systems, plumbing systems, site sanitary systems, and the plants ammonia system.